We praised the WiiM Pro music streamer as an "astounding value" in our July review, and now the company that brought it to market is adding an even more powerful model to its product line: the Wiim Pro Plus.
The new model features as more powerful DAC for converting digital music to analog; a higher-end analog to digital converter, so you can connect analog sources and stream their audio output over your home network; and a redesigned circuit board and power supply, including an ultra-low-noise clock to reduce distortion.
Linkplay Technology
The WiiM Pro Plus replaces the TI PCM5121 DAC used in the previous top-of-the-line model in the family to an AKM 4493SEQ that's capable of decoding up to 768kHz PCM and DSD512 bit streams. We listed the absence of DSD audio support as one of the cons of the earlier model when we reviewed it. Many audio enthusiasts are using the earlier WiiM Pro with a higher-end outboard DAC, so this new chip might eliminate the need for that.
The new streamer's analog-to-digital converter, meanwhile, has been upgraded to a Burr-Brown PCM1861, so users can digitize the output of a turntable, MP3 player, or other analog source to make digital recordings or to stream their sound to DAC-equipped devices elsewhere on their home network.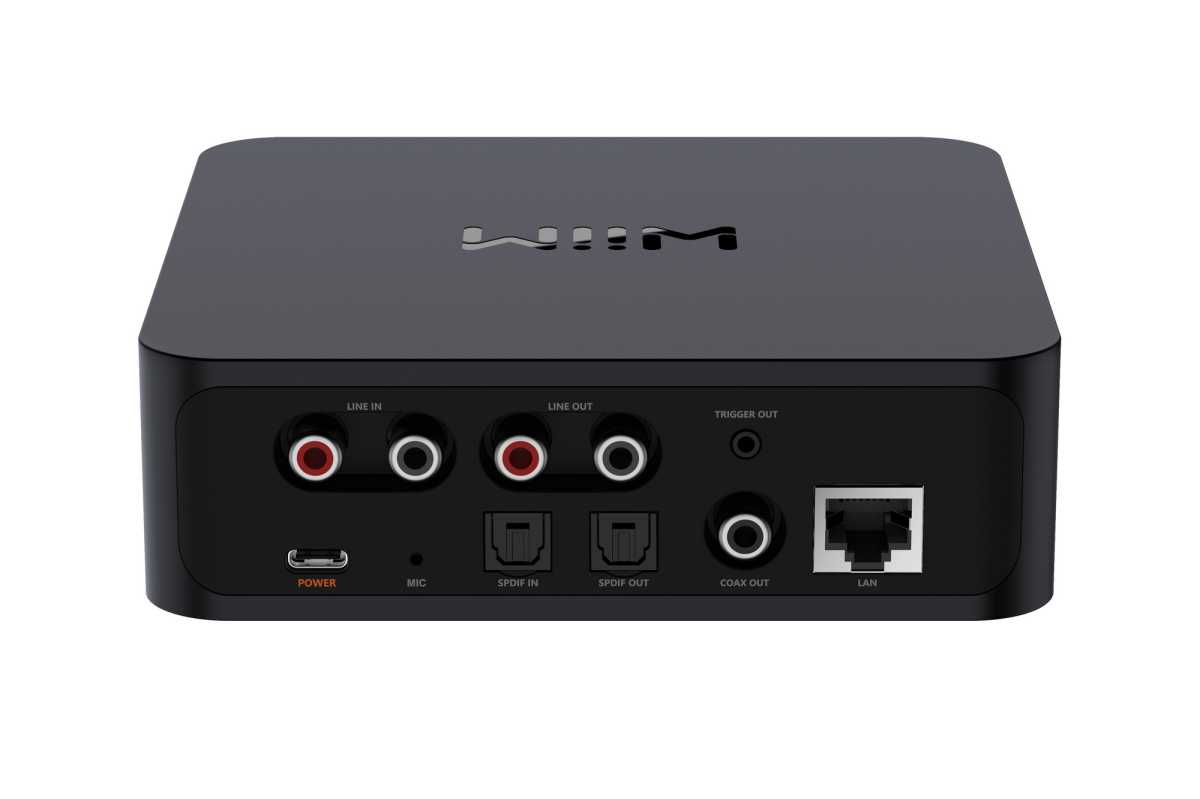 Linkplay Technology
The new player has the same inputs and outputs as the WiiM Pro; namely, RCA line-level analog stereo input and output, optical S/DPIF input and output, coaxial digital audio output, an RJ45 port for ethernet as well as Wi-Fi connectivity, a trigger output for automation, and a mic input. The streamer will be bundled with a voice-capable remote control, and it supports Alexa Casting for multi-room audio configurations with other Echo-compatible speakers. It also supports AirPlay 2 and Chromecast Audio.
When it comes to music service compatibility, manufacturer Linkplay Technology says the WiiM Pro Plus will be compatible with Spotify Connect, Tidal Connect, Amazon Music, Deezer, Qobuz, and YouTube Music. Internet radio services including TuneIn and iHeartRadio are also supported.
Linkplay Technology
It seems the new player won't be Roon Ready at launch, but the manufacturer is seeking that certification and has already attained it for the less-expensive WiiM Pro.
Speaking of prices, the new WiiM Pro Plus is available now at Amazon a price of $219. We'll have an in-depth review as soon as we've spent some hands-on time with the new streamer.