Similar to PayTM, PhonePe – WhatsApp had introduced its payments platform for its users in India last year. Now, it seems company is making changes to WhatsApp Payment.
UPI Payments
WABetaInfo, the blog that tracks development in the messaging app, WhatsApp is working on introducing a new section called 'UPI Payments' in the app. The feature, as per the blog site, the new section is expected to allow WhatsApp users in India to send UPI payments without any payment request.
Also Read : Google Pay US Users Can Now Transfer Money to India and Singapore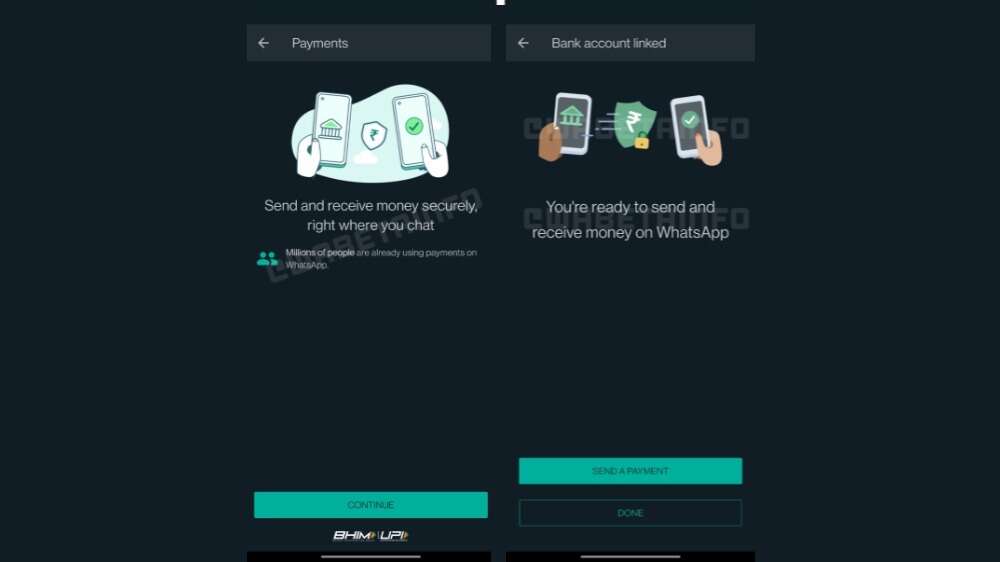 Currently, WhatsApp users in India can use UPI Payments to send money to friends and other contacts safely. Additionally, users could send a payment request to a contact, which in turn would enable them to enable this feature for a contact.
Availability
As far as the availability is concerned, this feature is still in the developmental phase and there's no word on when it will be available to the users.
Check out New Super App by PayPal likely later this year
Now, word is that the company is planning to remove this dependency by enabling UPI-based payments for all users. "After this presentation, the user can normally configure UPI Payments and, after linking a bank account, you will be ready to send and receive money on WhatsApp," the blog site wrote in a post.