Check out the Best Top 7 SEO Tips for Google Optimization and Rank Your Site.
Who doesn't want to get Top Ranking Positions in Google? 1st Page Placement in Google is NOT difficult, you need to follow Google Optimization Guidelines, and this Article has Summary of the Seven Fundamentals for Google Optimization.
Google optimization is about following Google guidelines, Google likes ethical SEO practices, those SEO practices which are to help website owners as well as Google and it has published guidelines for SEOs here.
Fresh and Original Content
Google love fresh and original content on web page, selectable content/text copy of your web page, google can't read content on images or at pics.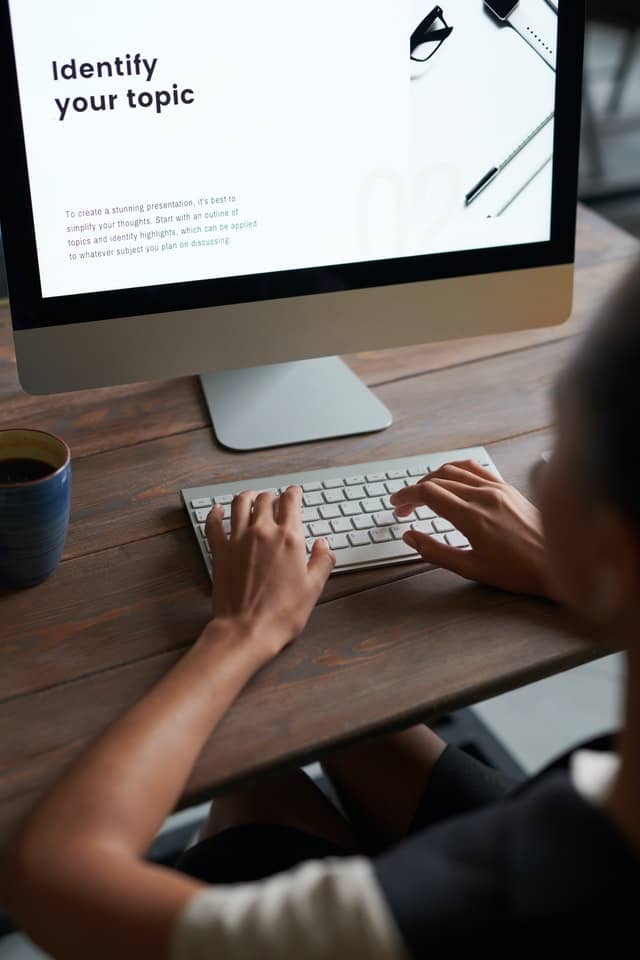 Clean and Validated Code
This is one of the common SEO Tips which everyone overlooks. Clean and validate code helps google to crawl deeply, try to put content at the beginning of your web page, ignore nesting, javascript or comments, in fact try to shorten the text format with the help of external CSS.
Easy and Accessible Navigation
Text or image base navigation helps google to read, google bot can't read javascript, dhtml, flash base navigation, try to avoid using these practices which google doesn't like. Keep your navigation at top or left side of the web pages, make sure to add a sitemap page which will guide web surfers and web bots to each and every page of your website, if you have huge website then make sure to add at least all main categories' links at sitemap page.
Good Interlinking of Web pages
Web links are like roads and streets at website, make sure all website's internal links are text base or image base, with relevant content.
Healthy and Relevant Incoming Links
Google likes referred websites, specially referred from quality and relevant resources. The more referrer links the more top rankings. Here one thing should be remembered that one relevant incoming links is better than hundred irrelevant links.
Domain Age and Registered Period
Google started keeping new registered domains in sandbox since April 2004, in sandbox almost all new domains kept on probationary period for 6 to 8 months, in some cases for longer period, Sandbox domains don't get good rankings.
Google also likes to rank better to those domains which are registered for longer period, because whoever registered domains for longer period shows how much s/he is serious with her/his business and most probably won't do SPAM with those domains.
Same Contacts at Site and Domain Registration
Google likes true businessmen and a true businessman doesn't misguide his website visitors, google likes those websites which have physical mailing address to their contact pages and google compares it with that physical mailing address which is used in domain registering.
WebSite Speed and Performance
The Website Speed is the directly affects your site performance and keeping it fast is an invaluable SEO Tips. A WordPress host is a company that stores all of your website's data. You sign up for a plan and all your images, content, videos, etc., reside on a server sitting in the host's data center. The WordPress host gives you an easy way to access the data, manage it, and route it to your visitors. For the everyday WordPress user, this can quickly turn into a nightmare when their site starts to bottleneck and they don't know why or even where to start troubleshooting. Choose the Hosting Provider which offers very good performance for your site. Use any of the below links to get a very good deal. Avoid this costly blogging mistakes by choosing wisely.
Bluehost: They are recommended by WordPress.org and have very good hosting options to check out with a free domain name.
Hostinger: Very fast domain hosting for your websites with excellent customer support. Check out for the special offer and domain name.
A good blogger would reveal to you that incredible contributing to a blog takes a specific measure of commitment and hard exertion to make it work. You need to invest energy into a blog to support it, particularly after the principal month or so of finishing the plan. Numerous individuals buckle down during the underlying plan stage that they get apathetic after it is finished. To stay away from this incident to your blog, look at these basic slip-ups/blogging mistakes that can cover a blog. Check out 10+ Blogging Mistakes That Will Definitely Kill Your Blog – How to Fix Them.