2021 seems to be an ideal year to start your money making journey online. The internet offers large number of opportunities for you to make money online. Sadly, the internet can also be a minefield of scammers. Because of this, many who have dreamed of earning a part time or full time income from home have given up without any choice.
If you're dreaming of a way to increase or replace your income at home, you can do so if you know where to look. Check out the 5 Proven Legitimate Techniques to Make Money Online in 2021 and start your online money making journey.
You should try one or more of these ways to make money online:
Affiliate marketing
Affiliate marketing is selling the products of some other's products online for a commission. This requires quite a good consistency and will require to you follow a good online marketing strategy. If you're inconsistent and sporadic with your efforts, you'll be lucky to make $100 in a year. But if you're consistent and diligent with your efforts, the sky's the limit on your earnings.
Affiliate marketing is all about doing your research before you begin trying to make money and most of your money will come by planting seeds. In this industry, "seeds" are affiliate links. The more affiliate links you have on the net, the more money you'll make. You could put your affiliate links in your site, emails etc.
As this is a long shot approach, It can take months to see serious income as an affiliate marketer. It's common to earn just $10 for the first few months of your affiliate marketing career, and then all of a sudden to start earning $2,000, $4,000, or more per month.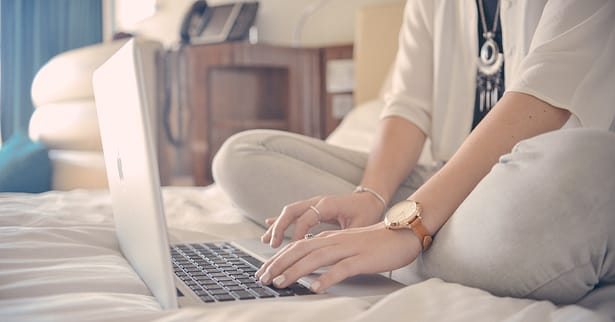 You could check the below sites as starting points to start your online affiliate marketing journey.
Blogging
As a blogger, you're totally your own boss. But with this freedom also comes great responsibility. You're in charge of creating daily blog posts, driving traffic to your blog, and sourcing advertisers for your blog. For greater success, you'll also want to build a list of targeted subscribers.
The income for a blogger varies widely. You're paid by advertising revenue, rather than on a per project basis. Plus, you can make money from selling your products or the products of others for a commission through your blog and newsletter. Your income is directly correlated with your skills, efforts, and likeability.
Keep your day job for at least a year. It takes a while to build up income in a blog. Some blogs can take two years or more to build up revenue that's equivalent to your current salary.
Choosing a domain name is one of the most important and stressful activities before starting any blog or website. You could check out the tips for the same here. There are domain name generator tools also available for you to check out.
You to choose between any of the below two most popular and well established web hosting companies, which provide the domain names for free.
Bluehost : They are recommended by WordPress.org and have very good hosting options to check out with free domain name.
Freelancing
If your specialty lends itself to freelancing remotely, take the complete advantage of your scheduling flexibility and begin getting paid work online. If possible, ask your current employer or existing clients if they'd be flexible allowing you to work from home.
The Careers that often work well with freelancing include writing and editing, consulting, marketing, transcription, medical coding, web/graphic designing, voiceover work, and programming, tutoring.
You should find clients by optimizing your website for the search engines, contacting local businesses, applying for gigs on Craigslist, and applying for freelance job openings on bidding sites.
Some of the most popular bidding sites for freelancers are
Virtual assistant.
A virtual assistant is essentially an office or personal assistant that serves their clients from home rather than a traditional office setting. You'll likely answer emails, set appointments, and spend time making various types of spreadsheets.
Essentially, being a virtual assistant is like being a freelancer but more a different form. You can have multiple clients at once. Generally, the pay rate ranges from $10 per hour as an entry-level assistant, to about $40 per hour for highly experienced ones.
Like most freelancers, you can also find virtual assistant jobs on freelance websites and Craigslist.
Selling your own product.
The classic method of making money online is selling your own product. Whether you make aprons, clothing, or organic produce or you're selling manufactured cell phone accessories, there's a place for your business on the internet.
To make money online by selling products, you must market your business diligently. Employ search engine optimization tactics, start a blog for your business, ensure that your website is easy to navigate, and embark on an advertising campaign to attract buyers.
You can quickly create an eCommerce Store Online with the below sites.
Make Sure to Download Free Shopify Themes of 2021
While there are still many scams on the internet, a bit of legwork can help you find legitimate ways to make money from home. Seek forums for like-minded people online that can guide you in the right direction and help you steer clear of scams.
Remember that no legitimate work at home opportunity asks you to pay in advance to work for them. Above all, use discretion and proceed with caution. Give the above opportunities a try for a legitimate way to put more cash in your pocket and more freedom into your schedule!
This post may contain affiliate links, refer here for more details. Thank your for your support.