Plex announces free live TV with over 80 channels available across worldwide.
Plex is bringing free Live TV for everyone, in all 220+ countries that Plex serves. With over 80+ channels (plus even more coming soon) across all your favorite genres. And this is in addition to the 14,000 (and counting) free movies, documentaries, and TV shows you can find on Plex on-demand, so there's always something on to fit your mood.
Whether it's live news like Reuters or kids shows like Toon Goggles, cooking shows on Tastemade, or sports on fubo Sports Network, or even eSports on IGN TV. It has become a serious competitor in this Free TV segment and Pluto must notice it.
Availability
Whether you're thirsty for courtroom television, or behind the scenes of Hollywood, or stand-up comedy, romance, queer cinema, Plex has got a streaming channel for you.
So open up Plex on your phone, smart TV, laptop, or tablet and start streaming. Updates are rolling out throughout the day for Apple TV, iOS devices, Roku, Amazon Fire, Android mobile, Android TV, and web desktop, with updates for smart TVs and gaming consoles coming shortly. As with all of Plex's sources, you can customize the order and visibility of Live TV by re-ordering, unpinning, or even hiding it using your personal settings.
Two of the most important factors for an enjoyable streaming experience are easily being able to find something of interest to watch, and being able to watch it from any device you choose. Plex offers consumers across the globe a simple yet powerful platform for access to all types of content that can be streamed from all types of devices.

Plex CEO Keith Valory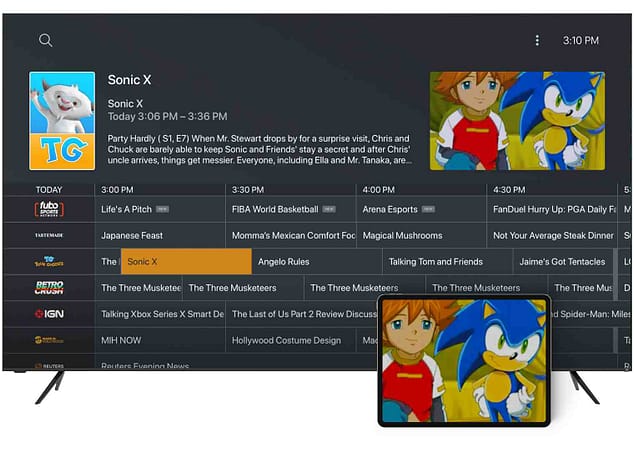 Live TV also brings news like Reuters and Yahoo Finance, as well as kids shows, sports, and movies. Plex offers user worldwide a simple yet powerful platform for access to all types of content that can be streamed from all types of web and mobile devices.
Facebook has updated the Messenger app with a new set of privacy tools for the Apple devices such as iPhone and the iPad. The updates include an app lock that will require fingerprint or face authentication to unlock the app as well as a new Privacy settings section that makes it easier to access certain settings and options. This new update is now rolling out for the iPhone and the iPad, and the Messenger App for Android will get similar features in the next few months.