Alphabet Inc's Google has launched international money transfer partnerships with remittances firms Wise and Western Union Co for users of its U.S. payments app, as per the company blog.
Global Plan
Google Pay users in the United States can now transfer money to app customers in India and Singapore, with plans to expand to the 80 countries available via Wise, and 200 via Western Union by the end of the year.
London-based Wise was launched in 2011 with the aim of making international money transfers cheaper and easier, while Western Union remains a market leader in remittances, with a sprawling global network of physical locations.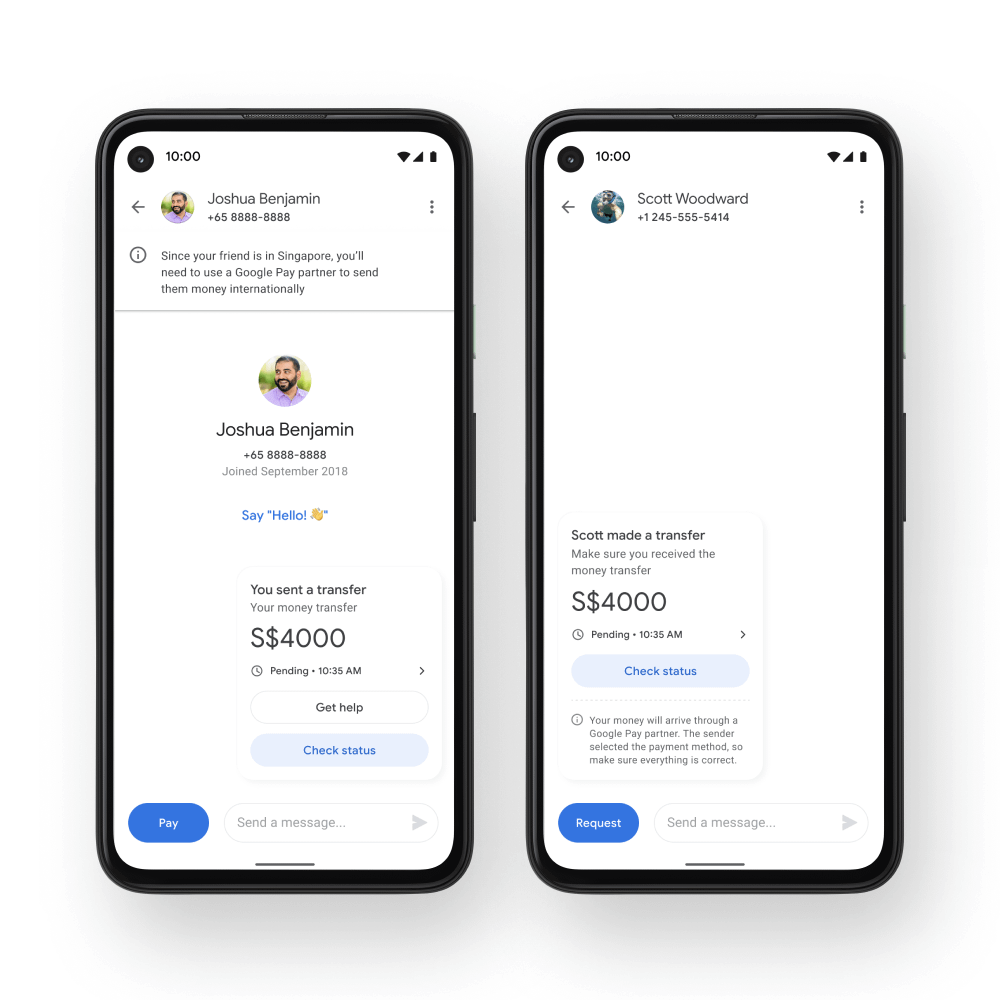 Google Pay, which has 150 million users in 40 countries, with this partnership, comes as the COVID-19 pandemic has led to a boom in online payments, but an estimated drop in overall remittances flows. The money migrant workers sent home is projected to have declined 14% from 2019 due to worsening economic conditions and employment levels in migrant-hosting countries, according to the latest estimates from the World Bank.
Also Read : South Korean smartphone maker Samsung is eyeing multiple new smartphone launches in August along with Galaxy Z Flip
"Even with COVID a lot of people have relocated around the world and we wanted to focus on how we can help facilitate these payments," said Josh Woodward, director of product management at Google. "Our goal for this year is to work with Wise and Western Union to roll this out for the countries they support."
Simple Process
To send money internationally, start by searching for the Google Pay user you want to send money to, tap "Pay," and select either Western Union or Wise. From there, you simply follow the steps to complete the payment. From now until June 16, Western Union will offer unlimited free transfers when sending money with Google Pay, and Wise will make the first transfer free for new customers on transfers up to $500.
Google has redesigned its U.S. payments app in November, introducing paid promotions to the service and opening a waitlist for bank accounts being launched next with several lenders.
Check out : You will lose access to these features If you do not accept WhatsApp privacy terms, check out the complete list.
This should help Google Pay to become one stop shop for all types of payment related activities including remittances.