Google has announced that it has begun rolling out News Showcase to the desktop web. Before this, News Showcase was limited to mobile platforms (Android and iOS).
Google News Showcase
Users will see News Showcase panels on their Top Stories page, which is also the landing page of Google News. Right below the top stories of the day, the News Showcase carousel featuring the latest News Showcase panels from publishers will appear.
Also Read : Clubhouse Solid Debut On Android : Get Over 1 Million Users less than a week
Google has also added the News Showcase catalogue page in the left-side navigation for Explore users. Here, users will get the latest panels from partner publishers in their country. The company has also added a new News Showcase section on the partner publishers' landing pages – their homepage within Google News. Here, users can access all the panels, including the latest Rundown panel.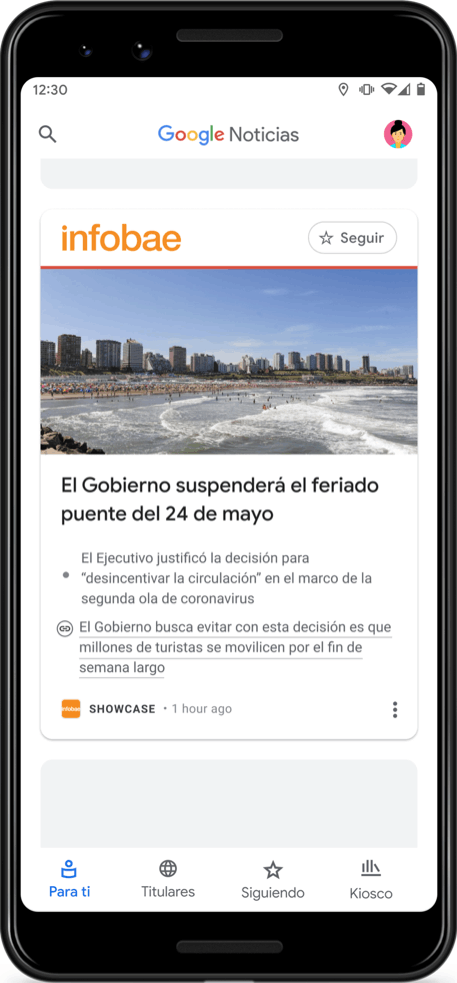 "Google News Showcase is a valuable resource for publishers like La Voz de San Justo. It allows our editors to select relevant content for our audience in an easy, effective and intuitive way. It's a product with multiple benefits," says Constanza Martínez, a content manager from La Voz de San Justo, a local publisher in Argentina, in a blog post.
Google said it had released a new feature within News Showcase for publishers. The feature allows them to add context to their stories through linked bullet points in their panels. This feature will begin to appear on News Showcase on mobile in the coming weeks.
Read More : Best Mobile Phones Under 15000 in India
Google had launched the News Showcase platform to support content publishers. Backed by a $1 billion investment, Google News Showcase has rolled out in various markets, including the UK, Australia, Germany, Brazil, Argentina, Italy, Czechia and India.
Goal
As per Google, The goal of News Showcase panels is to help users find new publishers and build strong relationships with them, so they can always find the latest news from a publication they trust. While that is a longer-term goal, we've been encouraged by what we're seeing as we have continued to expand and improve News Showcase.
Millions of users are seeing News Showcase panels every day, getting a better understanding of stories right within their news feeds. They're also clicking through to read the full article on the publisher's site; we're now delivering over 10 million clicks per month from News Showcase content.