Google Meet now gets an AI, a machine learning-based noise cancellation feature for video calls.
Google has announced a new noise cancellation feature on Google Meet, its video-conferencing service. These features use Artificial Intelligence (AI) to cancel the background noise including dog-barking, food wafers to enhance the video-calling experience.
Availability
In April, this feature is announced for the G Suite Enterprise and the G Suite Enterprise for Education customers. Google is currently rolling out this feature in the web version first and followed by a release on the Android and iOS versions as first reported in VentureBeat.
Google is currently rolling out the feature, which should be available for everyone by the end of June.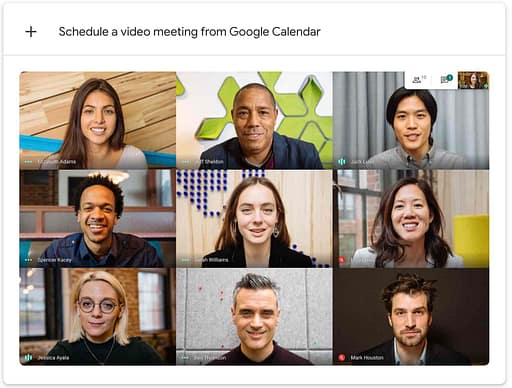 Enabling Option
This feature which is currently being rolled out in the web, can be easily enabled as below.
Go to Google Meet
Open Settings section
Select the Audio
Click on 'Noise Cancellation' toggle.
Note: This feature is enabled (ON) by default.
Demo
As shown in the below video, Serge Lachapelle, G Suite director of product management, gave a demo on how the Noise Cancellation features works using a chips snack bag, a clicking pen, and rotating a metal object in a glass. The video shows how the feature is able to remove the unwanted sound in the background, keeping Lachapelle's voice absolutely clear.
It is useful to remove other kinds of noise like the barking of dogs, noise from home appliances like vacuum cleaners, and children crying.
Google Meet uses a machine learning model capable of distinguishing between noise and a regular speech. The process involves sending the user's voice in an encrypted form to the Google data center, where it goes through the machine learning model. Post-processing of the data, it is re-encrypted and sent back to the Meet call.
This feature is one the first in Video Conferencing tools and is an effective way to focus on the actual call than on the Noise for Google Meet users. Google Meet was recently made free for all the users and has seen a rapid rise.