Google launches Shoploop: a new interactive video shopping platform and Area 120 experiment.
Google has launched Shoploop, a new interactive video shopping platform and Area 120 experiment. In this platform brands and influencers can create short videos showcasing a product and provide a direct link to buy it.
What is it ?
Currently only available on mobile web, it aims to combine ads, tutorials, reviews, and shopping in one platform. Shoploop is more interactive than just scrolling through images, titles, and descriptions on a traditional e-commerce site. All Shoploop videos are shorter than 90 seconds and help you discover new products in an entertaining way, whether you want to try at-home nail stickers, revive your second-day hair or get a concealer that gives full coverage. as per Google's blog.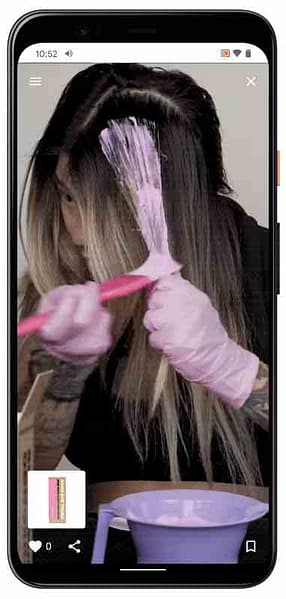 Reviews and New Purchasing Experience
Shoploop helps you get product reviews from real people who are knowledgeable about the products in a particular area. It includes practical tips and advice by the users of the products. Once you find a product that interests you, you can either save the product to buy it later or click straight to the merchant's website to complete the purchase. You can also follow your favorite Shoploop creators and share videos you like with your friends and family.
Shoploop's current focus is makeup, skincare, hair and nail products. Scroll through the main page and you'll see a feed of videos of people demonstrating how to use certain products and sharing their thoughts on them. Video formats are in vertical orientation only, showing Shoploop is going all-in on vertical mobile video. Underneath each video's title is the name of the product in the video, along with its brand, price and a link to an online shop. Currently the accounts seems to be a mix of brands and influencers.
Availability
Check out the Shoploop experiment by visiting here on your mobile device. As per Google, the current site is optimized for mobile and desktop version will be available soon.
In other news, Google has invested 4.5B USD in Jio becoming both Partner and Investor. It also jointly plans to develop entry-level 4G and 5G phones.