Google has launched its new experiment in Augmented Reality, the SODAR WebXR tool. It is very simple to launch and you don't even need an app to run it. Visit sodar.withgoogle.com or go to goo.gle/sodar in the Chrome browser on your Android device, allow few permissions like camera etc to launch the augmented reality experience.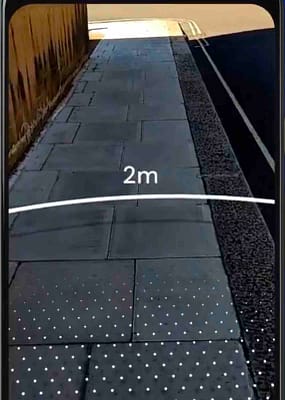 With SODAR , You will get a curved line in the camera's feed to show the 2 m distance in every distance pointed by the camera. This is really helpful since now the lockdown is getting over at most of the places and will be a handy tool just in case to be sure of you are at 2 m social distancing.
Please note that this may not be available on all the phones and check if your phone is compatible to have this intuitive augmented reality experience and only be support by only a certain set of phones, but pretty much all Google phones right from Nexus 5X to Pixel 4 XL phones are supported.
In other news, Google Meet has crossed 50 million downloads in just a couple of weeks after it was released free. It was part of the premium version of Google Suite; Google Meet has made very easy way of making video conferences/calls, and it seems people are liking it and using more. It is an excellent alternative for Zoom, which lately seems to have quite a few problems.
Facebook has released its Messenger to everyone. It is Facebook's attempt to take on the crowded markets to video calls. This feature allows users to create a room with up to 50 people without any time limit. As per the company's blog post, a room can be created from Messenger or Facebook. It provides the ability to share links to invite anyone to join, even if they don't have a Facebook account. This 50 person limit is far higher than other video conferencing platforms.