Google Fit is the main Health and Activity Tracking App to maintain the health track. The app will now have recommendations on the curated videos from YouTube.
As per the Google Fit blog, maintaining a healthy lifestyle can be a challenge, especially with many of our daily routines having been disrupted in recent months. In an effort to make it easier for you to remain inspired, healthy, and active, we've partnered with YouTube to bring fun and engaging content to your fingertips in the Google Fit app.
Through the Stay Fit #WithMe campaign, you will begin to see curated #WithMe YouTube videos and playlists in your app experience – ranging from home workouts to meditation and mental wellness tips.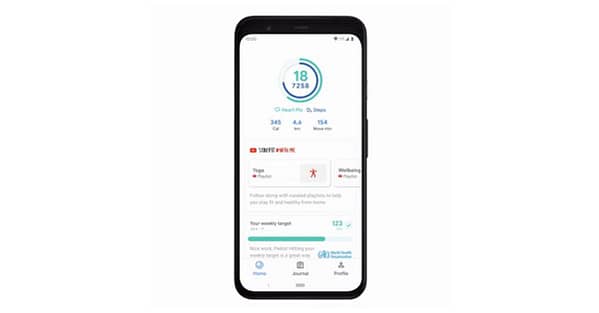 In the Google Fit app, you can browse and view dozens of YouTube's wellbeing, meditation, and fitness videos. We want to encourage you to continue to strive to hit the AHA and WHO's recommended amount of weekly physical activity by incorporating this content into your fitness plan.
Google Fit Features.
Get instant insights when you exercise and see real-time stats for your runs, walks, and bike rides. Fit will use your Android phone's sensors or Wear OS by Google smartwatch's heart rate sensors to record your speed, pace, route, and more.
See your daily progress on your Heart Points and Steps goal. Meeting your goals all the time? Easily adjust your goals to keep challenging yourself to achieve a healthy heart and mind.
It also connects lots of fitness devices. Google Fit can show the info from many of your favorite apps and devices to give a holistic view of your health, so we never lose track of your progress. These include Lifesum, Wear OS by Google, Nike+, Runkeeper, Strava, MyFitnessPal, Basis, Sleep as Android, Withings, Xiaomi Mi bands, and more.
Microsoft Teams, the video conferencing service, is getting a brand-new feature called Together mode. This new video calling features will upgrade the experience in teams as people are still working from home due to the pandemic.