Apple announces Big Sur as new macOS in yesterday's concluded WWDC.
Apple has announced a good number of updates in yesterday's WWDC including iOS, iPadOS, watchOS. In terms of its Desktop and MacBook systems its operating system macOS, it has quite a few important updates for Big Sur.
As per Apple, "macOS Big Sur is a major update that advances the legendary combination of the power of UNIX with the ease of use of the Mac, and delivers our biggest update to design in more than a decade," said Craig Federighi, Apple's senior vice president of Software Engineering.
Design Upgrade
As part of the design upgrade, there are now more spacious navigation controls in macOS Big Sur. There is a new Control Center, which will allow quick access to controls right from the desktop. Improvements are done on the Notification Center, which now allows more interactive notifications. It will also help users to get more information at a glance. There is a new design for the core app organization to make interactions simpler. There are also updates in the Icons in the Dock to maintain consistency across Apple devices.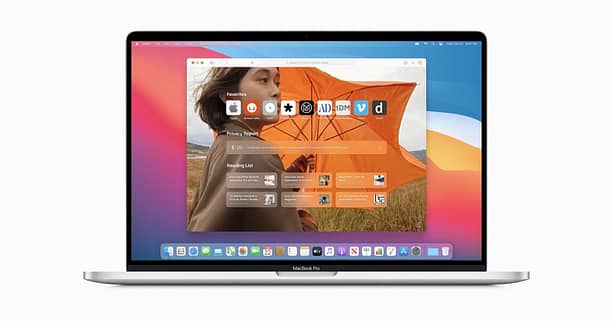 Safari Changes
There have new privacy updates in Safari, which lets users control the amount of time, the websites can hold the data. By pressing the Shield icon in the URL bar, it will show you the number of trackers currently being used on that page.
One of the biggest updates is that Safari will now support extensions. This will make the Safari more inclusive and will allow developers to add the Safari as their supported browser. Background can customized to with your own photos in the Safari. It also now includes a dedicated section such as the reading list.
Navigation is now set to become easier with tabs, they will be displaying the favicons by default and once you hover the cursor over the tab, a thumbnail preview of the site will be shown.
Safari will finally have a built-in translation. It will translate the page which not in your default language. This translation service will support seven languages including English, Chinese, French, German, Brazilian Portuguese, Russian, and Spanish as per the blog post.
Maps and Other updates
Indoor navigation support for locations like airports and shopping malls has been added in Maps. Users can also create Guides and share them with others.
Similar to iOS, Messages in macOS will have now support for adding direct in-line replies and group updates.
Airdrop which is a vastly used feature in Apple's world, an alternative by Android – Nearby Share may be coming to not just Android but other devices too.