Motorola's Razr – a $1500 Phone is finally receiving Android 10 updates.
There was a time when Motorola has started the latest OS upgrades & was a pioneer with Moto G Series. However, not it seems to be a late entry to the updates party with Motorola Razr Android update.
As per the company's blog post, Motorola Razr's Android 10 update provides a streamlined new look and feel while significantly improving and expanding the Quick View display functionality, it also provides an unparalleled foldable experience built on consumer feedback.
Additionally, there have been updates in quicker search options. Android 10 Updates will significantly improve in Selfie Camera with support for modes like Group Selfie, Portrait Mode, Spot Colour, and others with this Motorola Razr Android update.
New Quicker Options
You can give your favorite contacts a ring without opening your phone – just swipe left on the Quick View display to access your favorite contacts.* Keeping in touch is easier than ever now that you're able to read and respond to messages from the most popular messaging apps with new Smart Reply or the new Quick View keyboard.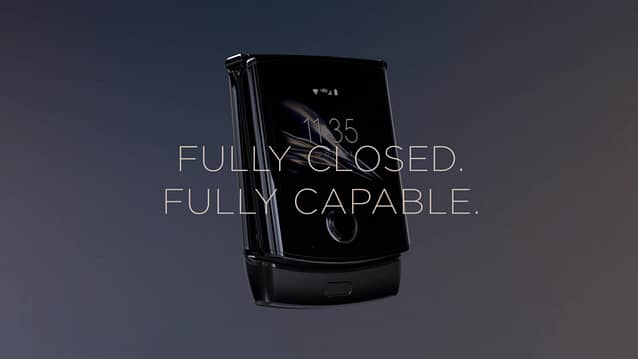 Selfie Updates
We've expanded razr's front-facing Quick View camera features to allow you to capture selfies in even more ways when the device is closed, including more camera modes like Group Selfie, Portrait Mode, Spot Color, and others. Accessing your camera is just a simple swipe away, too. When your razr is closed and unlocked, open the camera by swiping right or by using Quick Capture with a twist of the wrist.
Quick View display is enhanced with access to more apps such as Google Maps, Spotify, YouTube Music, and Pandora. New theme support has been added to add a personal touch.
In other news, Google has started accepting the Game Design Challenge 2020 Applications for this year. You can get a chance to participate in the workshop and be a part of the next generation of creators, fill out Google's entry form, and share your original awesome game idea. On completion of the workshop, you'll receive custom swag, all course materials, a certificate of completion, and a shiny new Chromebook to continue your game development journey ahead.