Amazon launches Watch Party in the US to co-watch with your friends, you can invite up to 100 people.
Amazon Prime Video has now made it easier to co-watch with your friends and family at different locations with the Watch Party. 
What is WatchParty ?
It is the brand-new Amazon's new Prime Video feature which lets you to co-watch the content.  It is now a new option for Desktop which lets you co-watch with other Prime Video members. The host will be in charge of controls and give a cinema-style viewing experience. It also has a chatting experience.
Steps to Start
As per Amazon, the Watch Party can be started very easily with the below steps.
1. Find a movie or a TV show. 
Click on the Watch Party icon on your screen for movies. You'll find it in the episode list for TV shows.

2. Enter your name.
Choose the name you'd like to use while chatting. Create your Watch Party.

3. Invite your friends.
Share your Watch Party link with up to 100 people. Your friends can join by clicking on their link.

4. Start watching and chatting! 
Once everyone is ready, start your Watch Party. The host can play, pause, skip, and seek for the group.

Anyone can join a Watch Party as long as they have a valid invite link and an active Prime membership to access eligible titles included with their Prime Membership.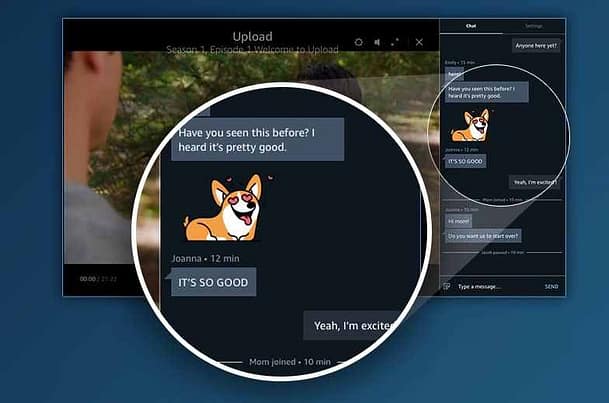 Availability
Currently, it is only available as a desktop option and can be viewed from all the major browsers except Apple's Safari.
Support for other devices such as Fire TV, smart TVs, game consoles, connected media players, mobile phones, and tablets are not yet available.
In other news, India bans TikTok and the other 59 Chinese Apps in the Android & iOS platform. This includes WeChat and Baidu Apps and Xiaomi's apps as well.