Hello goblins and ghouls. If you're looking for some fresh frights this Halloween season, you've come to the right place. Rather than compile a list of the most well-known thrillers, which have lost their scare factor after repeated viewings, I have two dozen underrated gems to recommend for your streaming (screaming?) pleasure.
The films below are the second half of my batch of witches' brew; TechHive published the first half on October 26.
The Exorcist III
Stream it on Amazon Prime Video
20th Century Fox
With the new Exorcist movie recently in theaters, it's time to revisit some of the earlier entries. The author of the original, William Peter Blatty, wrote and directed this movie based on his own 1983 novel Legion. It has little to do with the original film—there's no green vomit—and it takes things in a new, more intellectual direction. It ignores the events in the ill-fated Exorcist II: The Heretic and follows a character from the original film, Lt. Kinderman (once played by Lee J. Cobb and now played by George C. Scott). He is investigating brutal beheadings that seem to have been committed by the executed "Gemini Killer" (based loosely on the real-life Zodiac Killer).
The clues lead him to an asylum and a mysterious, but familiar patient (Jason Miller), as well as one of the most memorable scares in movie history. Brad Dourif (the voice of "Chucky," in Child's Play) co-stars in another sinister role, and Samuel L. Jackson has a small cameo as a blind man. As with many horror movies, it was scorned upon its release, but is worthy of a second chance.
Inferno
Stream it on Amazon Prime Video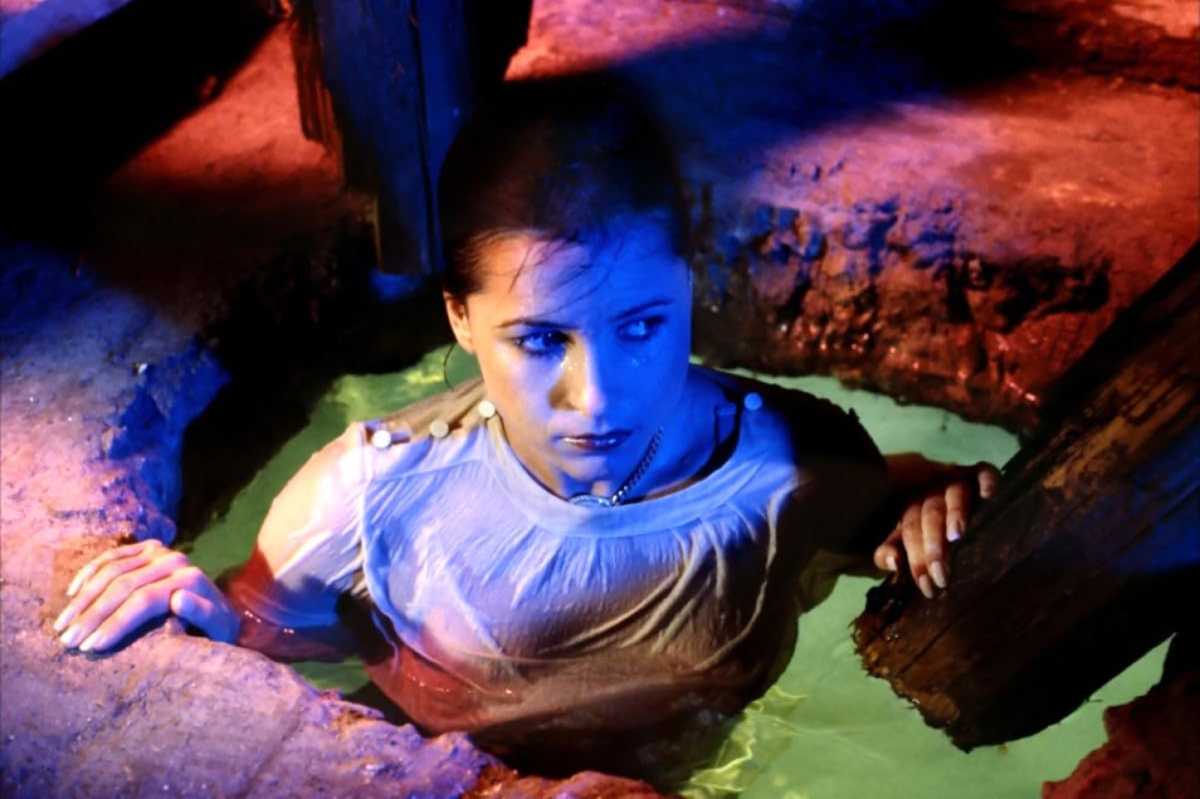 20th Century Fox
Many horror fans know Dario Argento's Suspiria (1977) but are perhaps not aware of its sequel, Inferno (1980), the second in a series Argento called the "Three Mothers." It's easy to lose the plot thread, but the colorful imagery and its impact on the senses is incredibly powerful. A poet, Rose (Irene Miracle), finds an antique book, telling the story of three witches who rule the world through sorrow, tears, and darkness. The witches apparently occupy specific buildings in three different cities, and Rose believes that she lives in one of these buildings. She summons her brother Mark (Leigh McCloskey), a music student in Rome. When he arrives, Rose is nowhere to be found, but Mark continues poking around until he finds more horror than he bargained for.
Filled with weird, squirmy sequences that can make viewers laugh and squeal at the same time, the movie is nonetheless not played for camp. It's horror without winking irony, totally committed to its mythos. Keith Emerson (of Emerson, Lake & Palmer) provides the great score. The third part in Argento's trilogy, Mother of Tears, finally surfaced in 2007.
Monkey Shines
Stream it on Amazon Prime Video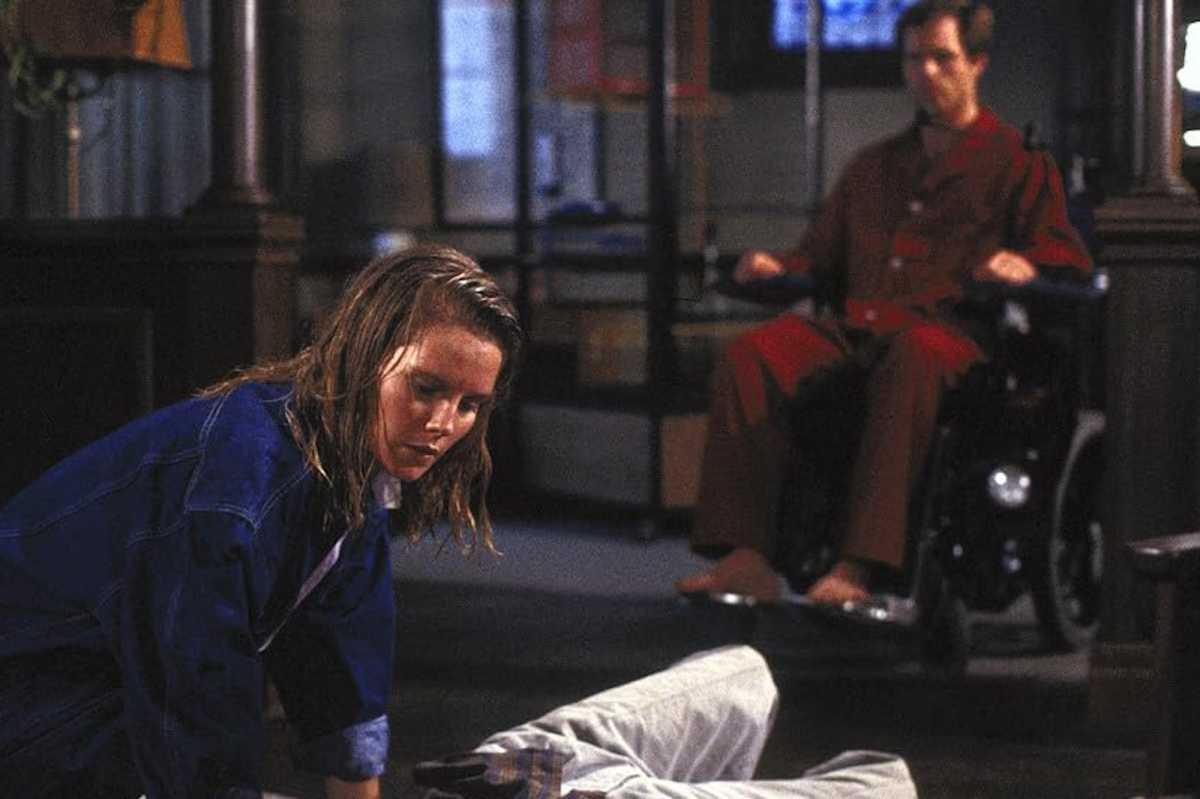 Orion Pictures
Director George A. Romero is best known for his zombie films, and for making horror movies in general, but his works always contain fascinating layers of social awareness. On the surface, Monkey Shines (1988) tells the story of a law student, Allan (Jason Beghe), who becomes quadriplegic following an accident. A friend (John Pankow), who has been experimenting with an intelligence drug on monkeys, gives him the smartest of the batch, Ella, to help take care of him. Unfortunately, Allan and Ella start becoming attached in unhealthy ways, and people start dying.
Romero brilliantly plays with underlying themes of dark desires, impulses, and consequences. The movie doesn't really have many scares, and a silly epilogue lessens its impact; otherwise, it's a smart, gripping thriller—one of Romero's best. The promotional title on the poster was "Monkey Shines: An Experiment in Fear."
Totally Killer
Stream it on Amazon Prime Video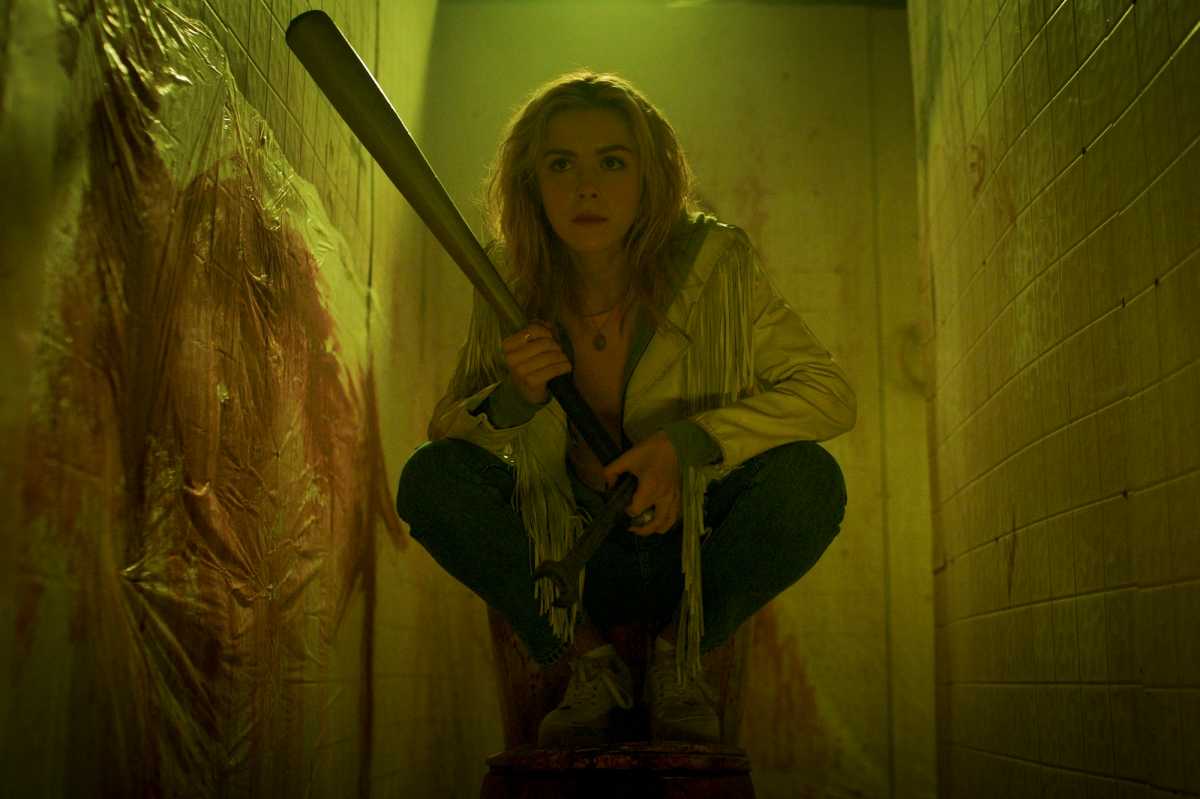 Amazon Prime Video
Echoing things like Scream, Happy Death Day, and Freaky, the self-aware Totally Killer (2023) is a fun time-travel/serial-killer comedy in which characters have seen Back to the Future and are able to reference it. In 1987, three teen girls are murdered in a small town. Thirty-five years later, on Halloween, teen Jamie (Kiernan Shipka) goes to a concert. While she's out, her mother Pam (Julie Bowen)—who was a friend of the three murdered girls—is attacked and murdered by a masked killer. Later, Jamie herself is attacked, and while hiding inside a time machine built by her best friend, Amelia (Kelcey Mawema), is accidentally transported back to 1987.
Jamie gets the idea to save the three girls, stop the killer, and thereby save her mom as well. She meets Amelia's teen mother Lauren (Troy L. Johnson)—the actual inventor of the time machine—and gets her to help. Unfortunately, things don't go very smoothly. Directed by Nahnatchka Khan (Always Be My Maybe), the movie is snappy, funny, and wise, although slightly undone by a too-simple ending. Look for Khan's favorite actor, Randall Park, as a sheriff in 1987.
Sisters
Stream it on the Criterion Channel
AIP
Made a few years before his hit film Carrie, Sisters (1973) was director Brian De Palma's first foray into dark suspense, using voyeurism and split-screens to increase its sense of unease. Margot Kidder gives a very strong performance as French-Canadian model/actress Danielle. We first see her as part of a TV show called "Peeping Toms," wherein an unsuspecting guest is given the chance to watch a blind woman undressing.
A murder takes place in Danielle's apartment, presumably by her separated Siamese twin, Dominique, and a nosy reporter (Jennifer Salt) from across the way witnesses it through the window. She hires a private eye (Charles Durning) to help solve the case.
As often as possible, De Palma uses doubles, and people watching other people, giving incredible texture and layers to his masterfully told story. Best of all is the score by Bernard Herrmann (a veteran of Hitchcock movies, of which De Palma is an acknowledged fan), which is bold and terrifying, practically reaching through the speakers and throttling viewers on their couches.
Twin Peaks: Fire Walk with Me
Stream it on the Criterion Channel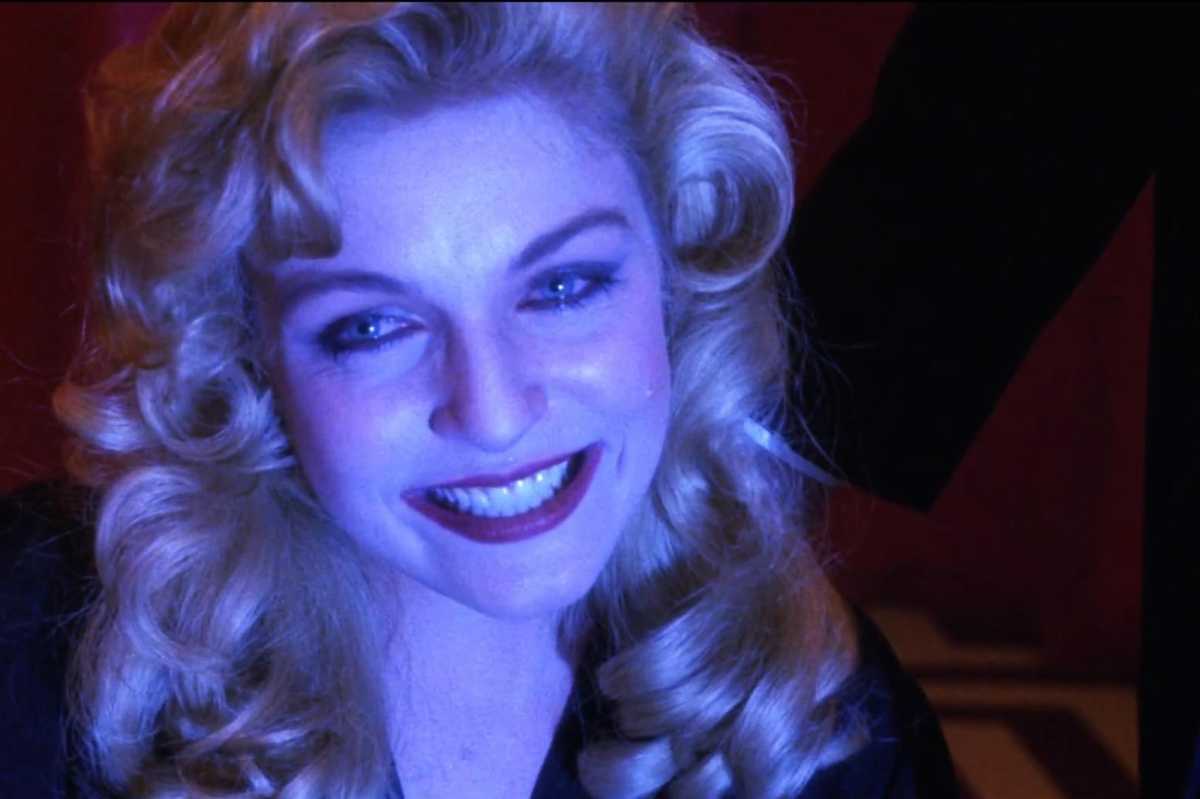 New Line Cinema
After David Lynch's successful, polarizing television run of Twin Peaks (1990-1991), he made this movie as a kind of prequel. Fans hoped it would answer some puzzling, hanging questions, but it only made things more mysterious and haunting. And, frankly, it was one of the flat-out scariest, most unsettling movies of its time; it's also one of Lynch's purest dives into a sheer nightmare world.
It takes place in the days leading up to the death of Laura Palmer (Sheryl Lee), but it hardly follows any kind of plot, and it's quite a bit more aggressive and sinister than the TV series ever was. It was critically demolished and a box office flop, but it has gained a positive reputation in the years since. Many of the same characters appear, played by Ray Wise, Mädchen Amick, Dana Ashbrook, Heather Graham, and James Marshall. Moira Kelly took over the role of Donna from Lara Flynn Boyle, and Kyle MacLachlan has only a small part as Special Agent Dale Cooper. David Bowie, Chris Isaak, Harry Dean Stanton, Kiefer Sutherland, and David Lynch himself appear in other roles.
Vampyr
Stream it on the Criterion Channel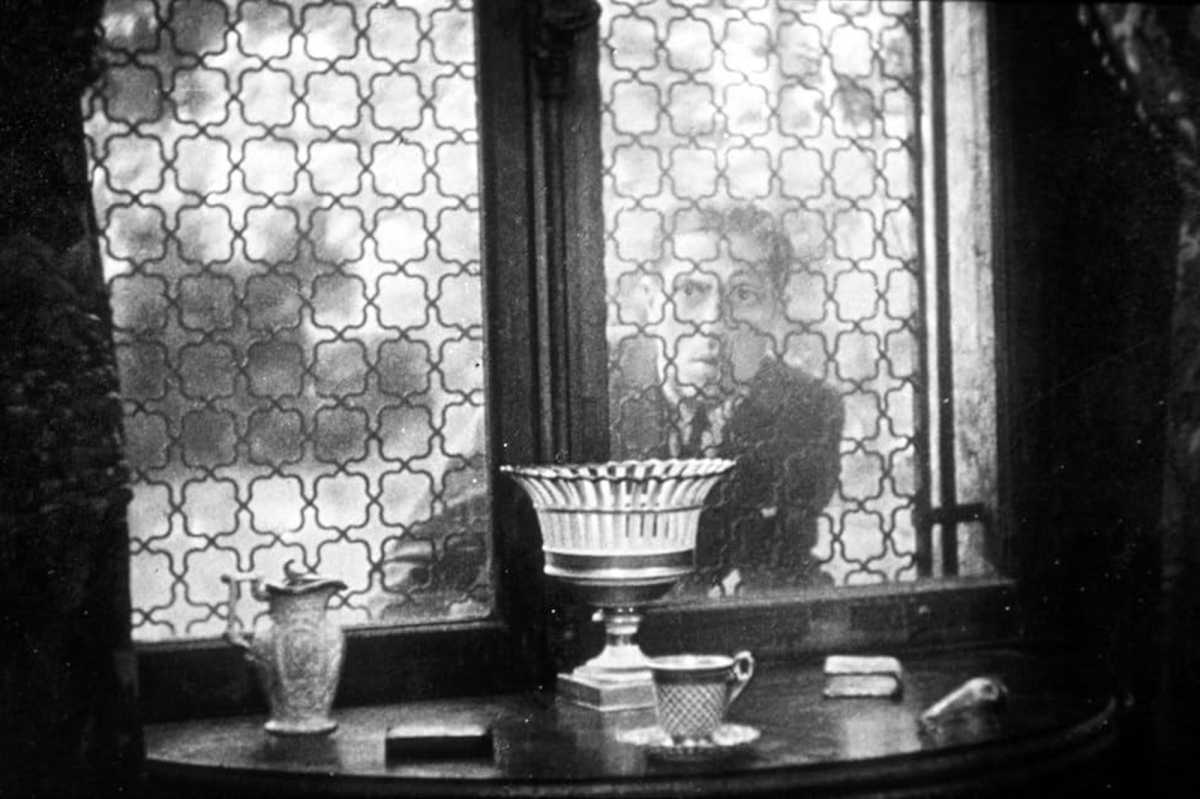 Criterion Collection
Danish filmmaker Carl Theodor Dreyer's Vampyr (1932) is a fever-dream-infused piece of horror that remains one of the most beautiful and eerie movies of all time. Based loosely on writings by J. Sheridan Le Fanu, this 75-minute feature (with very spare dialogue and English subtitles) tells the story of traveler and occult enthusiast Allan Gray (Julian West), who arrives at a small village, checks into an inn, and subsequently enters to a world of weird nightmares. There are shadows that move by themselves, a vision of Gray's own funeral (complete with a little window in his coffin), and a climax in a flour mill.
Some of these images have the effect of bad dreams; they can give you pinpricks and make your blood run cold. The movie is shot in black-and-white and in soft-focus, giving it an ethereal, deliberately non-realistic look that's difficult to nail down to any specific attitude. It's a masterpiece, worthy of many viewings. "Julian West" was a stage name for Baron Nicolas de Gunzburg, who helped finance the movie.
No One Will Save You
Stream it on Hulu
Hulu
This alien-invasion sci-fi/horror film might not be terribly original, but it has one unique thing going for it; it's almost completely dialogue-free. It's told entirely visually, which has its own fascinating effect. Kaitlyn Dever (Booksmart, Rosaline) stars as Brynn, who lives alone in a huge house, makes her own clothing, and works on a model of a town. She seems lonely and composes letters to someone named Maude. She wakes up one night to find an alien in her house, fights it, and kills it.
Brynn goes into town and finds that most of the other residents of her town seem to have been taken over and are now controlled by aliens. She goes back home and prepares for battle, but little does she know that the aliens have unexpectedly powerful weaponry. It's too bad that the aliens look pretty much like any other movie aliens, with big craniums and bulging eyes, but No One Will Save You (2023) has a quirky, deadpan quality that makes these things work.
The Vigil
Stream it on Hulu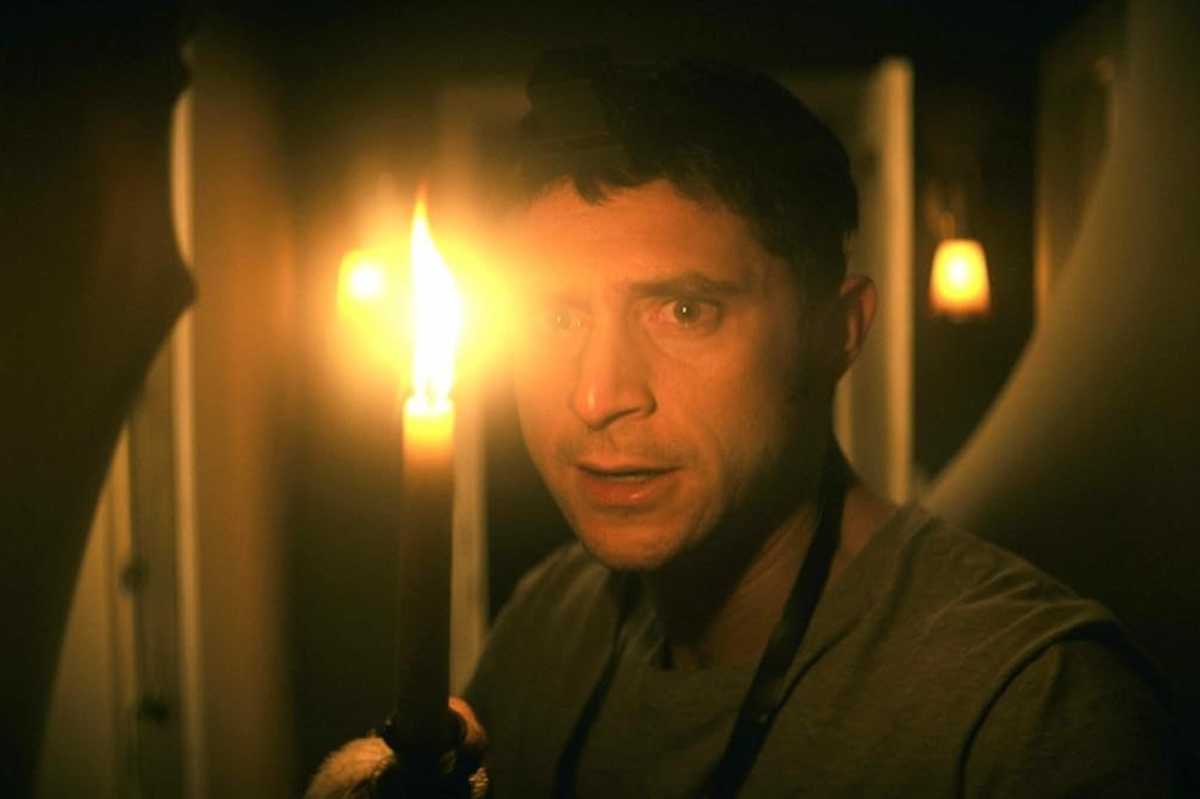 IFC Midnight
Yakov (Dave Davis) is a former Orthodox Jew who has left his religion and is now trying to transition to everyday, "normal" life in Brooklyn. He is attempting to learn things like job interviews, and how to text. Needing money, he accepts a job as a shomer, or a person who stays overnight with a recently deceased person, offering prayer and protection. The night begins with flickering lights and thumping noises, all compounded by the fact that Yakov is already suffering from hallucinations, the result of trauma and medications. Then things get spookier.
A feature-writing and -directing debut by Keith Thomas, The Vigil (2021) feels like an honest exploration of personal demons—this demon is called a mazzik, a general pest that wreaks a considerable amount of havoc—rather than a cultural appropriation of a monster for entertainment purposes. It's a movie about experience and inexperience, running a knot-tight 89 minutes and featuring a very strong performance by Davis, who guards and reveals in intriguing ways.
Relic
Stream it on Shudder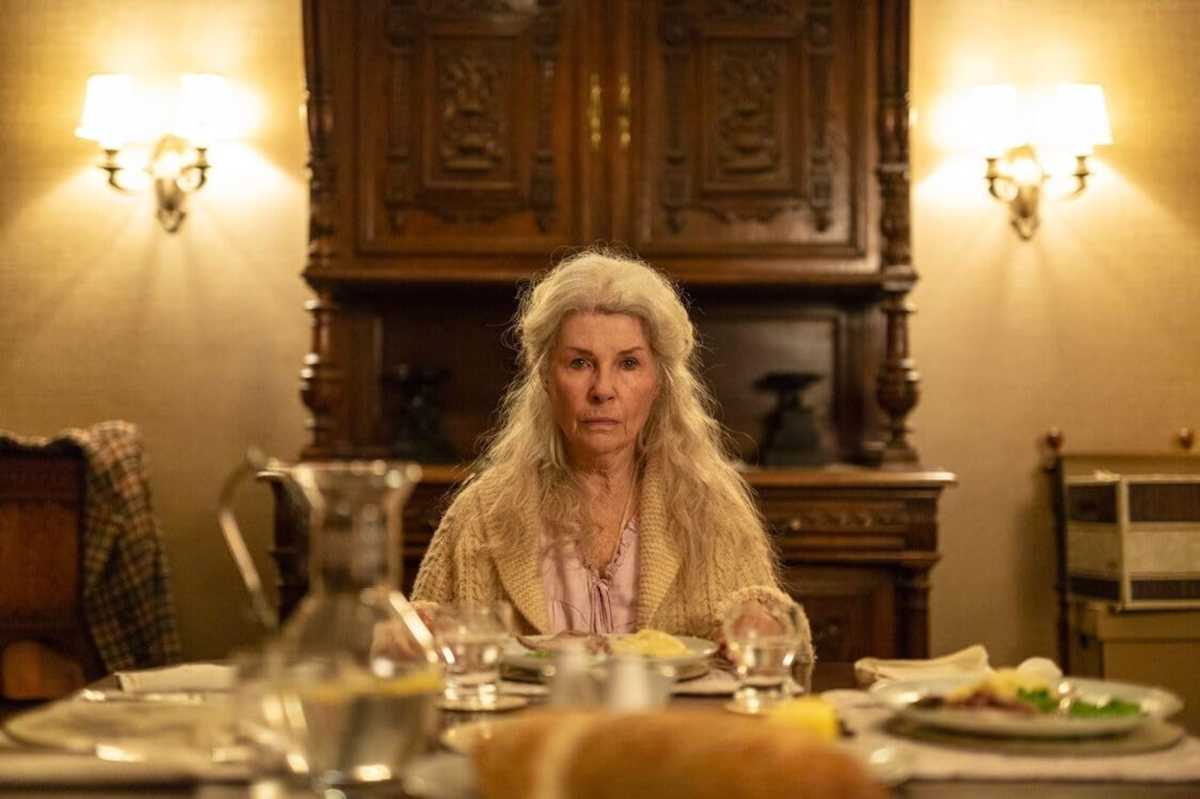 IFC Midnight
Three generations of women anchor the superb horror film Relic (2020), a slow-burn experience that turns into a head-spinning haunted house movie with unimaginable imagery. Kay (Emily Mortimer) and her teen daughter Sam (Bella Heathcote), who live in Melbourne, learn that Kay's mother Edna (Robyn Nevin) has not been seen in some time. They travel to her remote county home and find several odd clues, but no Edna. Then, one day, Edna merely shows up in the kitchen, making tea, no memory of where she was, but with a weird black bruise on her chest.
Natalie Erika James makes her feature-directing debut here, and she uses inter-generational relationships, miscommunications, and fears to clever effect. James also has a touch for the macabre, and is able to make ordinary spaces and objects inside the house look menacing.
The Sadness
Stream it on Shudder
Shudder
This quasi-zombie film filmed in Taiwan—a feature debut by Canadian filmmaker Rob Jabbaz—might look like most others of its kind, but it has a true dark streak: the courage to really peer into the abyss and at the sick underbelly of humanity.
The Sadness (2022) begins with the outbreak of a virus, which the government fails to get a handle on, and which many people believe does not exist. But it does, and it turns people into killing (and raping) machines, with blackened eyes and sinister grins. A young couple in Taipei, Kat (Regina Lei) and Jim (Berant Zhu) have breakfast, and then Jim gives Kat a ride to the train station. After she's on her way, Jim is attacked, and he vows to get to Kat to rescue her.
Meanwhile, on the train, a middle-aged businessman (Tzu-Chiang Wang) confesses his attraction to Kat, and she rejects him. Unfortunately, the businessman turns into a monster, too, and zeroes his attentions on Kat. There's a lot of chasing, hiding, and escaping, as well as tons of gore, but some of the plot turns in the final third are truly disquieting, and will certainly affect even the most jaded horror fans.
V/H/S/94
Stream it on Shudder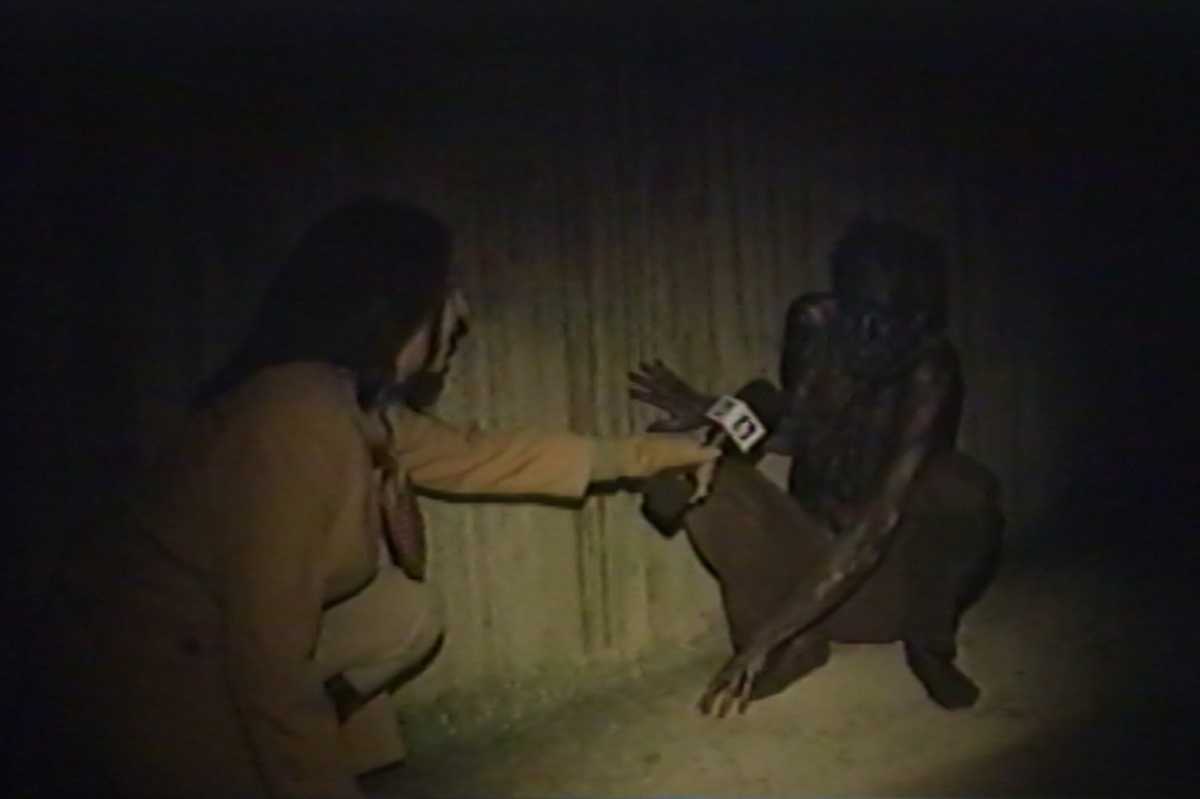 Shudder
There's nothing like a good horror anthology to get in a Halloween mood. The best ones re-create the feel of telling scary stories, and the V/H/S series adds to that the feeling of watching horror movies on those old, grungy cassettes. V/H/S/94 (2021), which is the fourth and perhaps best movie in the six-film franchise, is set in the year 1994. It includes four stories, plus a wraparound. In that, a SWAT team makes its way through a creepy warehouse, finding unsettling things inside.
The first tale follows a news reporter who investigates the legend of a Rat Man who lives in the sewers. The second tells the story of a young woman who is put in charge of a nearly empty wake, all by herself. The gory third segment is about a mad scientist attempting to make human/machine hybrids. And the fourth, most disturbing story, is about a group of extreme right-wing terrorists who have stumbled upon a particularly horrible weapon, with which they intend to blow up a government building. Overall, the collection has its ups and downs, but it's pretty solid overall.